The DIDARicerche series of scientific publications is aimed at the diffusion of the results of the research and projects carried out by DIDA, Department of Architecture of the University of Florence. Every volume is subject to qualitative acceptance and assessment procedures based on peer review and entrusted to a specifically appointed Scientific Committee at DIDA. All publications are available online through open access, which favours an effective assessment from the entire international scientific community. Publications bear witness to all the areas of research, teaching and knowledge transfer in which DIDA is involved, which include Architecture, Planning, Landscape Architecture and Design. These are activities carried out at the local, national and international levels, often in collaboration with other Departments, Universities, Institutions and business enterprises.

In its variety of research interests, the Department of Architecture of the University of Florence offers a useful contribution to international research on the project, both at the theoretical-critical and applied levels.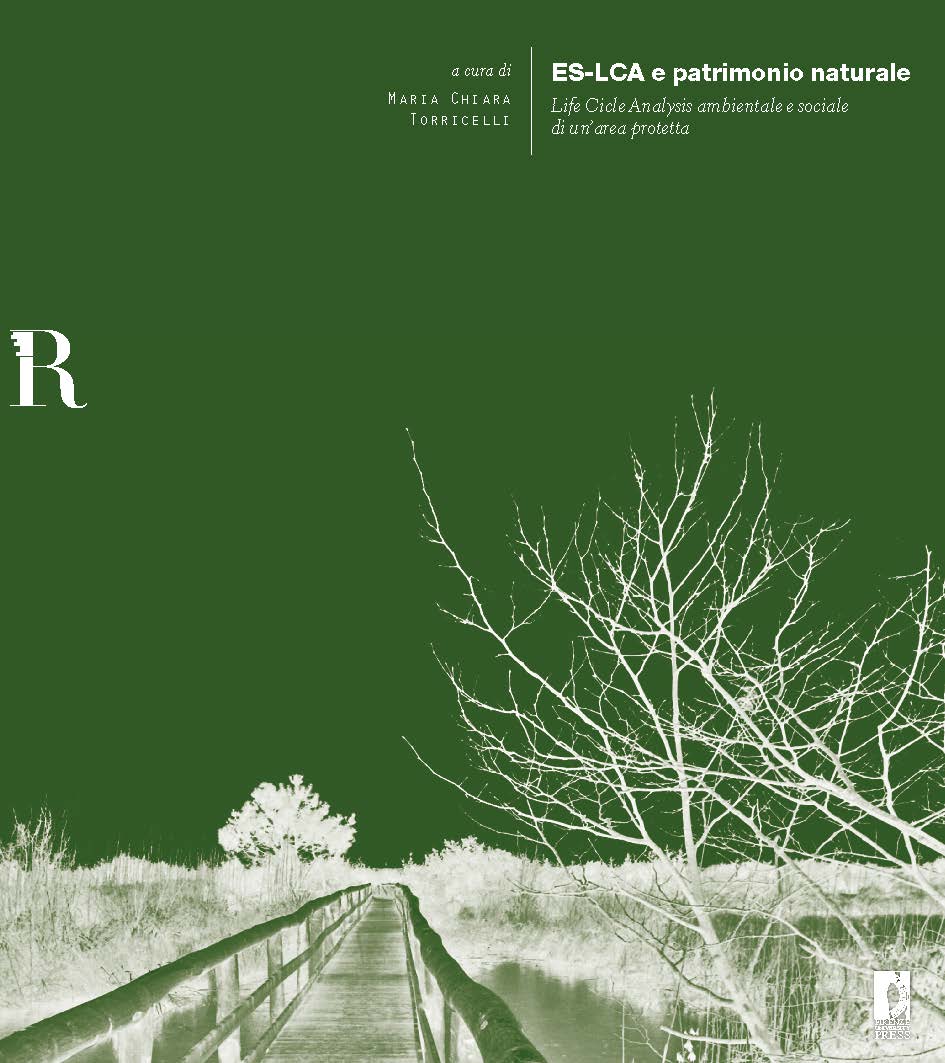 Maria Chiara Torricelli
ES-LCA e patrimonio naturale. Life Cycle Analisi ambientale e sociale di un'area protetta

anno di pubblicazione: 2015
pagine: 284
formato: 24x27 cm
La protezione dell'ambiente, la tutela delle risorse ecologiche e naturali, la valorizzazione sostenibile degli spazi urbani e rurali rappresentano per le società del terzo millennio degli incontestabili paradigmi etici e delle ineludibili realtà con le quali confrontarsi. Alla tutela ambientale si sono affiancati obiettivi più ampi, connessi alla fruizione dei contesti territoriali, in un'ottica di conservazione attiva, e si sono modificate le strategie di intervento in funzione della valorizzazione di risorse e contesti, nonché dello sviluppo delle specificità del territorio stesso. L'analisi di sostenibilità, come strumento per monitorare, reinterpretare, sviluppare e valorizzare un territorio, e in particolare il suo patrimonio naturale, è il tema di questo libro che riporta i risultati di una ricerca condotta da un gruppo interdisciplinare che ha condiviso l'approccio Life Cycle.