The DIDAWorkshop series of scientific publications is aimed at the diffusion of the results of a specific activity at DIDA Department of Architecture: the workshops and seminars, both international and national, undertaken on themes related to the project in architecture, the territory, landscape and design. Each volume is subject to qualitative acceptance and assessment procedures based on peer review entrusted to a specifically appointed Scientific Committee at DIDA. All publications are also available online through open access, which favours an effective assessment from the entire international scientific community.

Through a diversity of themes, duration, and venues, the workshops carry out a process of constant experimentation which brings together research, teaching and project design activities at the School and Department of Architecture of the University of Florence.
Workshops also reflect the strong ties the Department maintains with other universities, regions, associations and NGOs, as well as with public and private entities.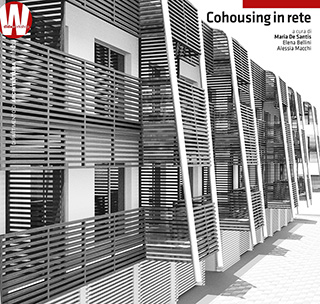 a cura di
Maria De Santis Elena Bellini Alessia Macchi
Cohousing in rete
Anno di Pubblicazione: 2014
pagine: 124
formato: 24x22 cm
Il volume racchiude gli esiti del Workshop "Coabitare in rete", attività prevista nell'ambito della ricerca in convenzione dal titolo "Strumenti e metodi per nuovi modelli abitativi sociali di valorizzazione del patrimonio immobiliare pubblico". Un'esperienza che ha visto il coinvolgimento di un gruppo di docenti, ricercatori ed esperti esterni e dagli studenti del Laboratorio di Progettazione Tecnologica e Ambientale della Scuola di Architettura di Firenze. Cinque casi di studio concreti, rappresentati da Comuni dell'Area Empolese Valdelsa, per affrontare il tema del rapporto tra innovazione, creatività e progetto, sostenendo la concreta possibilità di alimentare e potenziare esperienze di integrazione tra ricerca accademica e soggetti pubblici.